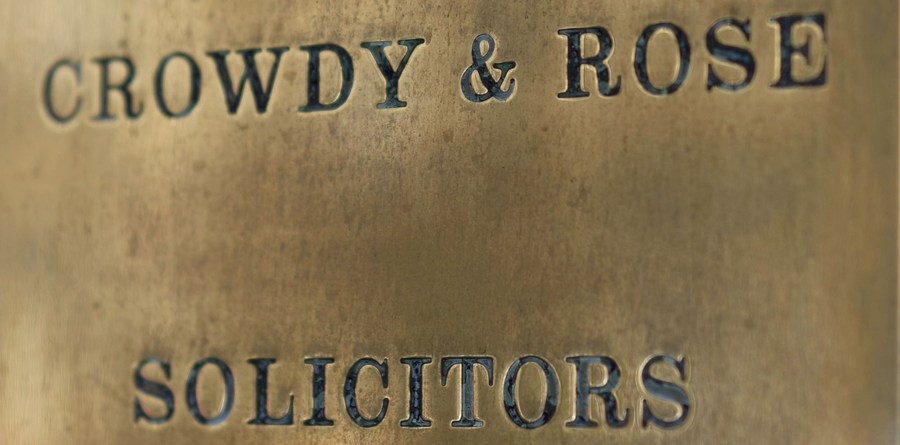 Crowdy & Rose
As a company, we have practiced law in Faringdon for over 200 years and our Lechlade branch has been established since the 1950s. We are fortunate enough to be joined by a solicitor who has practiced in the Wantage area for some 20 years and this is leading to further expansion with the handling of work through our serviced office there.
We have a wealth of local knowledge and put service to our clients as a high priority when carrying through their instructions. This has led to many personal recommendations and a continuing growth of the practice.
Crowdy & Rose (the current trading name) was the original name of the partnership from the 1920s. The partnership metamorphosed in 2014 into a limited company known as C & R Legal Limited. This company and the solicitors practicing with us are fully qualified and regulated by the Solicitors Regulatory Authority. We have however retained our trading name.
Since 2012 we have held the Conveyancing Quality Standard. This is a standard that controls the process of house buying and selling. It is granted by the Law Society to practices that demonstrate a specific level of ability and procedure in this area of law. It is required by all the major mortgage lenders. We are registered on the panel of the majority of lenders.
Just some of our history
As records show we have been in business since the late 1700s, and since that time we have had a variety of partners and loyal clerks some of whom we have been fortunate enough to retain photographs.
In its time Crowdy and Rose was the local clerk of the court to the Faringdon Magistrates when they sat in the town. This was when sessions were held in the court house by the Old Police Station in Coach Lane.
We performed the function of secretary to the Faringdon Cottage Hospital and still hold minutes of meetings from Victorian times.
We were one of the first subscribers in the area to the telephone service and letter headings have been found showing the number to be Faringdon 7. A far far cry from today!
The offices from which we practice today were purpose built in 1895 by a local builder whose descendants still live in the area.